Midcentury modern describes the period roughly from 1933 to 1965, though Ebayers may extend this period into the 1970s, and even the early 1980s, when modern design became ubiquitous.
Teema Bowls designed by Kaj Franck, made by Arabia of Finland
This simple bowl doesn't surprise anyone today, but when it was first sold, in 1952, it was a surprise. They were revived by Arabia as Teema, and then later produced by Iittala and are still being produced and sold today. This photo is an older bowl, probably during the first revival of Teema.  For sale.
Walker Table Lite Bowl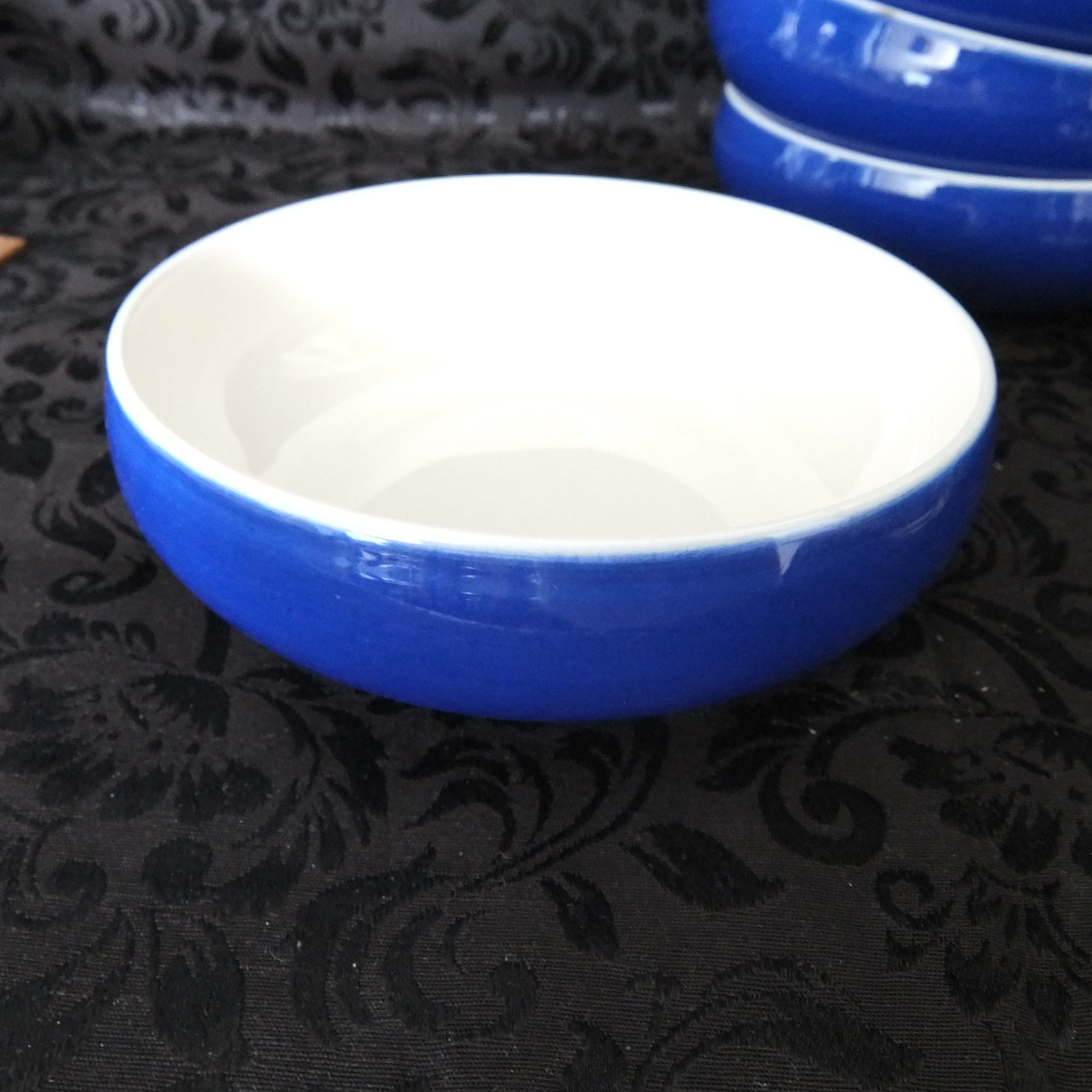 These simple bowls were produced for institutions and hotels. Estimated period is 1960s. Designer unknown. Material is vitrified porcelain, with a blue glaze. For sale.
Shenango Interpace Bowl with Logo Around Rim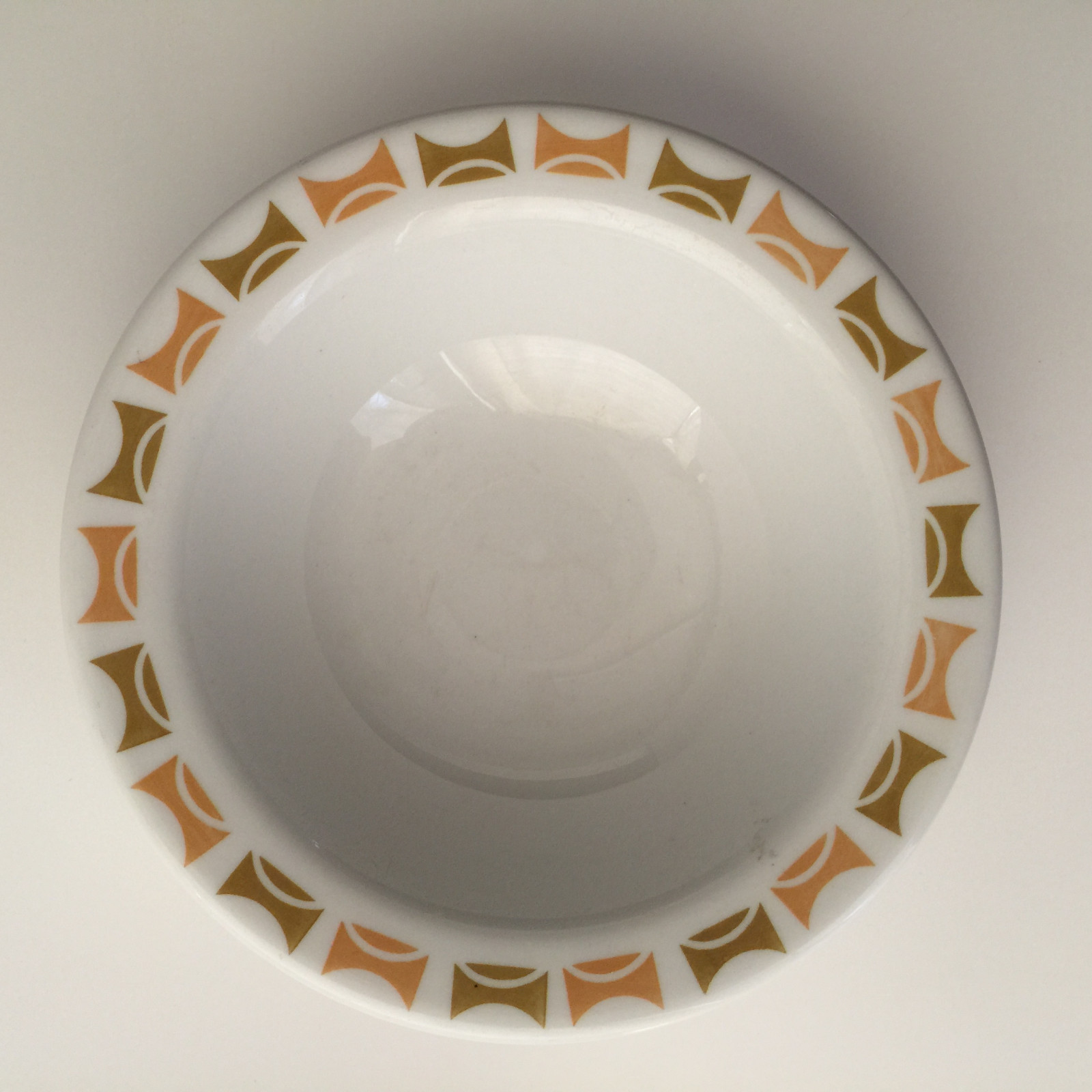 Interpace was a conglomerate that originated as Gladding McBean. Shenango pottery make restaurant ware. So it's likely that this was for a restaurant or hotel. It's a thick cereal bowl. Estimated period is after the Interpace name was in use in 1968, to the end of Interpace dinnerware, in 1976. For sale, Shenango..