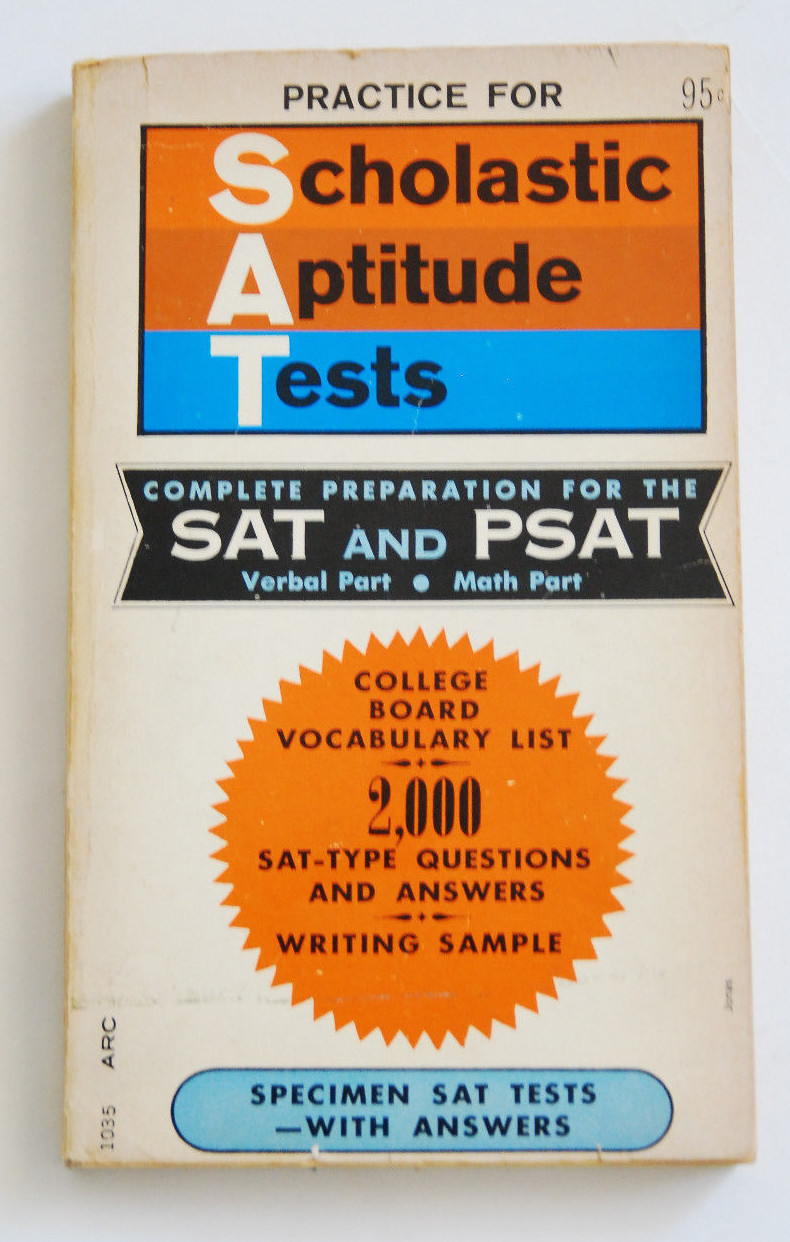 This is one of the oddest finds in a while. This is what the SAT prep was like 50 years ago.
SAT prep has become a huge industry, and the SAT itself is starting to be ignored, partly because of these prep courses.
I was fortunate to go to a school that paid a consultant to come in and teach the SAT prep course to us, so we didn't need to pay for one of those courses. Not that we would have, or could have afforded it. Later, I got hired on to work at the class. So this type of book has a special place in my heart.
If you know someone who got really interested in the SAT test, this could make a  nice, inexpensive gift.  You may not see any joy in it, but, trust me, some people will.

The cover had come off, so I glued it back on using a glue called "padding compound". It's a glue you apply to a stack of papers to make a tear-off pad. The glue is similar to the glue used to bind paperbacks, so it was just right for repairing this book. It'll never be a "reading copy" but you can look at some of the pages.